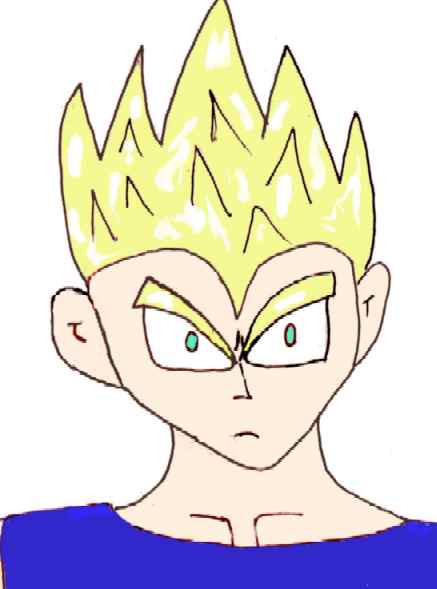 Super Saiyan Gogeta -

This particular one was inspired by the fusion of Gohan and Vegeta in 'The Second Soul).

This was my first real attempt at drawing Anime style, and I was tempted not to put it up. At the time I had never seen what the clothes of a fused person looked like so I went with plain old blue.